Xia Yingjiang, chairman of Tianchi Logistics Group, visited Sino-Chinese Business Group
---
---
  On the morning of October 14, 2019, at the invitation of Liu Jingfu, chairman of Zhongwu Huashang Group Co., Ltd. (hereinafter referred to as Zhongwu Huashang Group), Xia Yingjiang, chairman of Tianchi Logistics Co., Ltd. (hereinafter referred to as Tianchi Logistics), Tianchi Logistics Comprehensive Shi Xiaoqing, Minister of the Ministry, was invited to visit Sino-Chinese Business Group. Hu Zhenguo, General Manager of Caofeidian Zhongwu Port Co., Ltd., accompanied Chairman Liu Jingfu and warmly received Chairman Xia Yingjiang and his entourage.
  After a brief welcome ceremony, the two parties conducted in-depth exchanges in the conference room on the port docking of Yuntianhua products, logistics integration solutions and integrated logistics supporting supply chain financial solutions. First, General Manager Hu Zhenguo introduced the main items of the Zhongwu Terminal project to the guests Situation and advantages.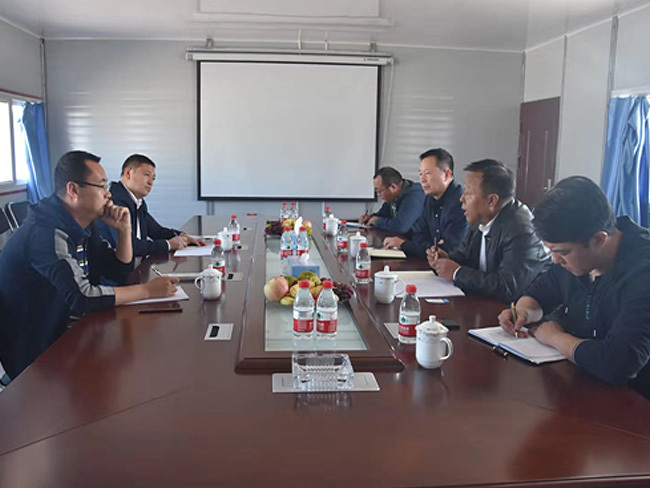 Subsequently, Chairman Xia Yingjiang of Tianchi Logistics introduced the development process and main business of Yuntianhua Group and Tianchi Logistics.
  It is reported that Yuntianhua Group is one of the top 500 enterprises in the country, with a water-rich fertilizer and organic chemical production base mainly based on Yunnan Yuntianhua Co., Ltd.; a high-concentration phosphate compound fertilizer production base mainly based on Yunnan Yuntianhua International Chemical Co., Ltd. ; Phosphorite mining and selection base with Yunnan Phosphate Group Co., Ltd. as the main body; Kunming, Yipinglang Salt Industry and Salt Chemical Production Base with Yunnan Salt Chemical Co., Ltd. as the main body; Alkali glass fiber production base; Phosphorus chemical base with Yunnan Malong Industry Group Co., Ltd. as the main body; Synthetic ammonia production base with Yunnan Tianan Chemical Co., Ltd. as the main body; Songming Fine Phosphorus Chemical production with Yunnan Tianchuang Technology Co., Ltd. as the main body base. Tianchi Logistics is a wholly-owned subsidiary of Yuntianhua Group, which is mainly responsible for the transportation of Yuntian Chemical Fertilizer Products and the nationwide distribution and distribution business.
  Finally, Chairman Liu Jingfu summarized the advantages and needs of both parties, and proposed a comprehensive integrated logistics and supply chain finance combined supporting plan. And expressed confidence in the future cooperation between the two sides.
  After the meeting, the two parties reached a preliminary consensus on cooperation. In the future, Sino-Chinese Business Group and Tianchi Logistics will cooperate on the integration of the production, supply and marketing of Yuntian fertilizer products.
  In the afternoon, Chairman Liu Jingfu accompanied Chairman Xia Yingjiang to visit the port construction project of Zhongwu Port and Zhongwu Hangxiao Green Construction Project.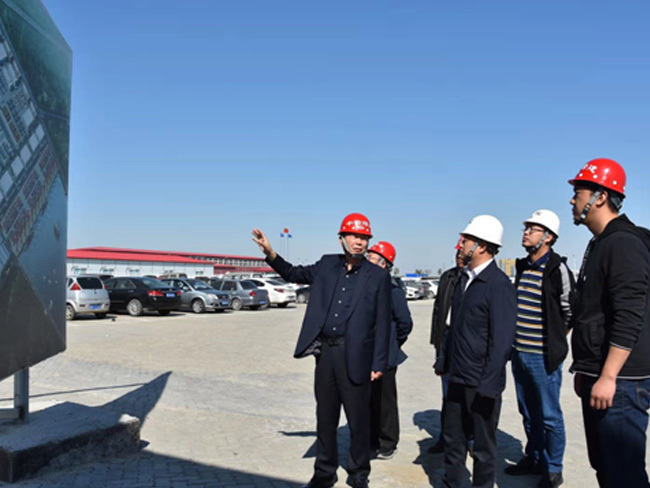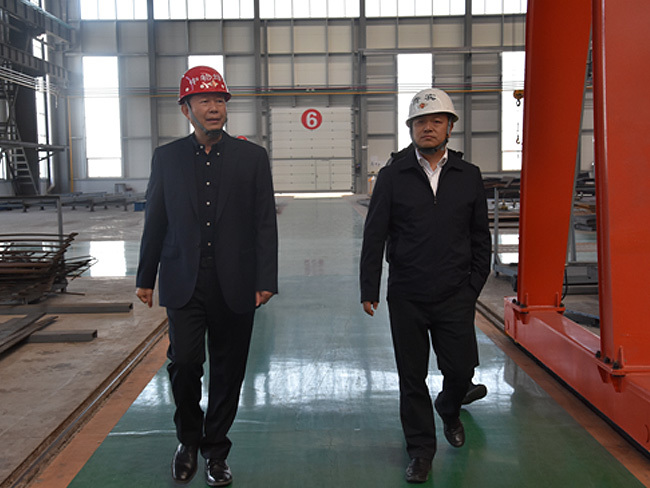 The chairman of Tianchi Logistics Xia Yingjiang spoke highly of the development of Sino-Chinese Business Group for many years, and affirmed the contribution of the Caofeidian project to the local economic transformation and development, and pointed out that both parties should strengthen business cooperation, complement each other's advantages in the port area, and realize Win-win.
---