Yang Huasen, member of the Standing Committee of the Tangshan Municipal Party Committee and deputy mayor, visited the Caofeidian Project
---
---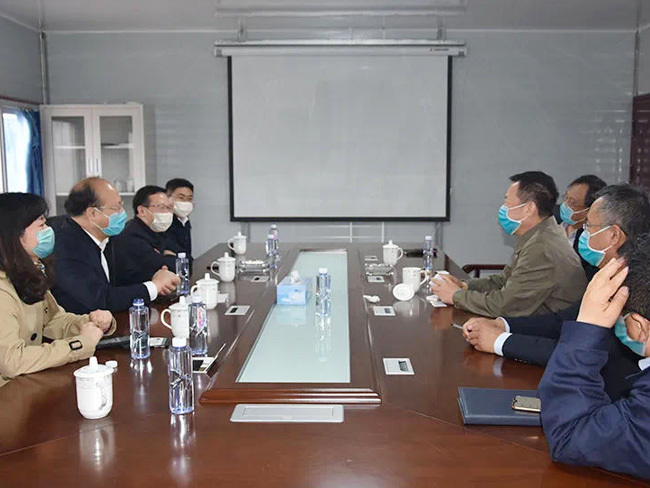 On April 16, Yang Huasen, member of the Standing Committee and Deputy Mayor of Tangshan Municipal Committee and Secretary of the Party Working Committee of the Beijing-Hebei Caofeidian Coordinated Development Demonstration Zone, led Li Ruzhong, Secretary of the Investment Promotion Bureau of Caofeidian District, and the leaders of the first investment holding company and the China Construction Third Bureau came to Caofeidian of China Wuhua Group During the field investigation of the project, Liu Jingfu, Chairman of Sinowu Huashang Group, introduced to Mayor Yang and all the guests the Sinowu Wharf and Sinowu Green Construction Project invested by Caohuadian Group in Caofeidian.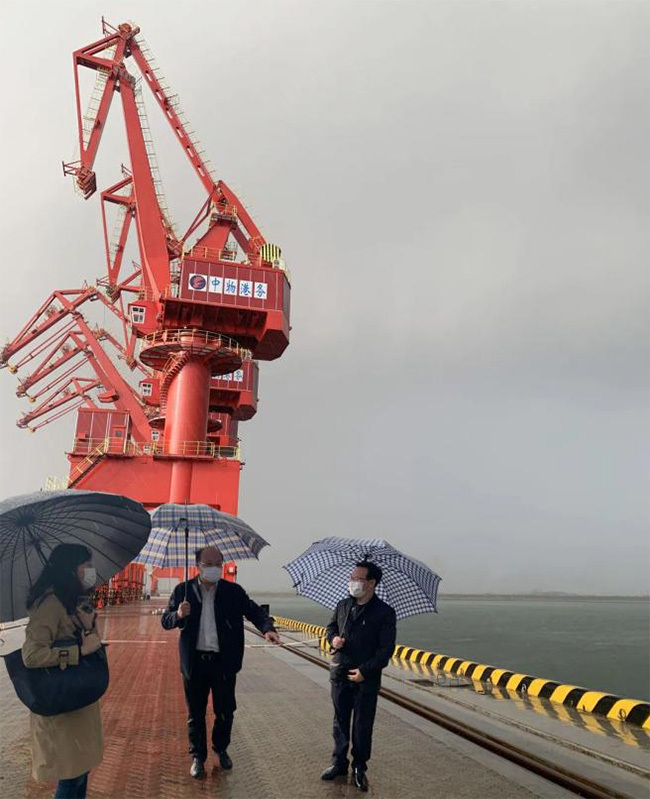 After hearing the report, Vice Mayor Yang Huasen fully affirmed the construction of the Zhongwu Wharf and the Zhongwu Green Construction Project, and gave the contribution of the Sino-Chinese Business Group to practice the coordinated development of Beijing-Tianjin-Hebei and promote local economic development for many years. High evaluation and put forward constructive suggestions for the company's next development.
  President Wang Bin of Zhongwu Huashang Group communicated with the party chief secretary, chairman, general manager Yang Li of the first investment holding company, and leaders of China Construction Three Bureaus in various business fields. All parties indicated that they should strengthen business interaction in the next step , Give full play to their respective advantages, sincere cooperation and common development.
---